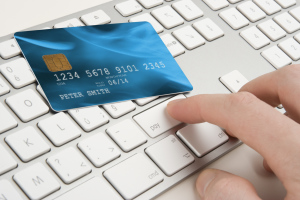 The day after Thanksgiving was always a standing event and tradition when a friend and I would hit the stores from 4 a.m. Friday until 2 a.m. Saturday. It was always incredible fun, as we would mix in restaurants, beverages, exercise, and spa treatments….but always a car-full of shopping.  We would get the Black Friday specials on things we never even knew we needed, fight the crowds on the streets and stores, and wait outside in the cold for our favorite stores to open to grab the early-bird specials.
And now….e-commerce and good technology changes everything and put an end to our annual shopping marathon.  Online deals starting early in November allow us to get the same deals in the comfort of our home.
The statistics are incredible!  Online sales from Thanksgiving through Cyber Monday increased 15% in 2015 to $11B (over 2014) according to the Adobe Digital Index, while same-store sales for bricks-and-mortar locations decreased 10.4% according to ShopperTrak.  On Cyber Monday alone, total sales were over $3B, with $838M occurring on mobile devices such as smartphones and tablets (Source: comScoreInc.).  It was the first time that mobile sales surpassed desktop traffic on Thanksgiving Day.  On Black Friday, 20.6% of online purchases were made on smartphones, which was a 75% increase from the previous year. Good deals were still plentiful with the average online discount was in the range of 17-21% in December, with a high of 26% on Thanksgiving Day.
Keys for E-Commerce Success
So what are some of the keys for a successful retail digital strategy?  First, a personalized and creative approach to digital marketing.  Use segmentation to make exclusive offers to shoppers based on their preferences and shopping history. Interact with consumers and promote products through various methods of social media and online sources. With expansive social media reach, happy customers are advocates which translates to more revenue. Unhappy customers spreads bad news, and it is hard to gain back the trust.
Second, a good and informed pricing strategy. Consumers always want to feel confident that they got the best price. Price matching, price comparisons, online coupons, and free shipping are key. Third, an easy-to-use and reliable e-commerce experience with powerful searches including scanning, purchase history, complete item details, and fast check-out.  Technology problems and poor performance means the consumer goes elsewhere. Fourth, consistent communication and easy customer service with consumers throughout the buying process. This includes a symbiotic omni-channel experience between online and in-store purchases and an easy-to-use mobile interface.
Let Us Help You With Your E-Commerce Transition
The keys for a successful digital strategy are different from industry to industry. Let ITDirections help you develop a comprehensive strategy to accelerate your business model in this new cyber era!